Next availability: Q1 2023
Hi, I'm Steven,
Front-End Developer
Are you looking for a front-end developer who is communicative, who works independently and in a team, and above all who has a passion for everything that has to do with UI? Let me know! I also have a background in design/ecommerce.
When I'm not in front of the computer I love being outdoors. In my profile picture i'm participating in The Nuts Challenge!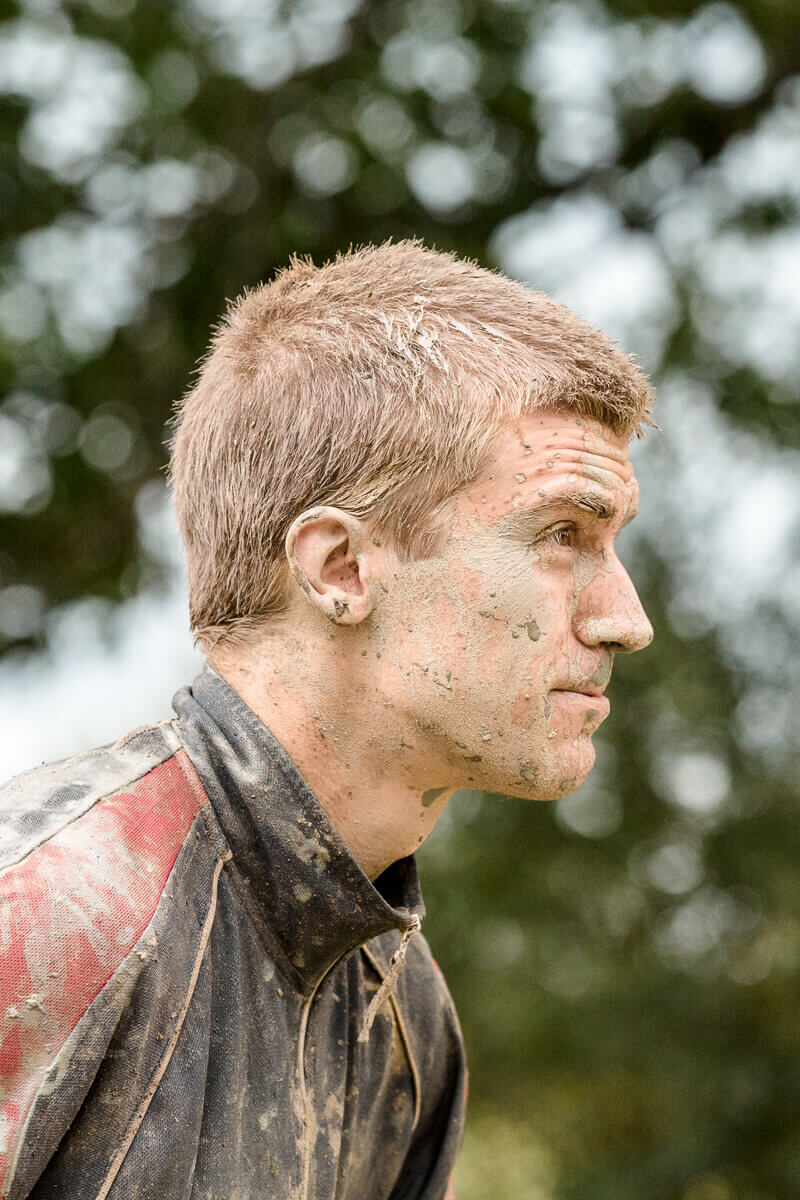 About my work
15+ years experience as a developer & designer
My focus is on front-end development, but I have a work history in design. My experience in both fields leads to better user experiences in less time.
Front-end development
I have extensive knowledge of HTML, CSS & JavaScript (ES6), experience with popular frameworks like React and both REST and GraphQL APIs. In addition I bring curiosity, creativity and a GTD mentality.
Digital Designer
I'm able to speak the designer language and dare to make design choices while coding. This saves valuable development time, endless back and forth with designers and often looks even better than the original design. I also do not hesitate to work out something in Figma or Sketch myself.
Curriculum Vitae
I have worked on a range of websites and apps for many organisations.
From personal sites and startups, to global businesses such as Marks and Spencer, Facebook, Sandisk, Feefo and Lowepro.
Agency Experience
Rawnet
UI Developer
2017 - Present

I'm currently working at Rawnet and have done some cool things
Netmatter
Frontend Developer
2016 – 2017

At Netmatter, I worked as part of the frontend development team where I got to work with both Magento ecommerce sites, and Wordpress. While there, I completed a number of courses (with certificates) to become proficient in the build and maintenance of Magento 2 sites.
Metakinetic / RHP
Graphic Designer / Frontend Developer
2013 – 2016

I joined an eCommerce agency in January 2013 called Metakinetic becoming a member of the design team and working on the design and build of their custom eCommerce platform, as well as a multitude of other design related tasks. Metakinetic was merged with another company and became Red Hot Penny (RHP) during the time I worked there. After the merger I was able to work with larger clients such as M&S, Facebook, Sandisk and Lowepro.
Kapang Digital
Junior Graphic Designer
2013

My experience at Kapang Digital was short, but I learned the fundamentals of an integrated design and web team during my time there. I solely managed a WordPress multisite network of over 30 media and video streaming sites for local news teams around the UK. Additional projects included banner designs for the network, and the businesses sub-brand websites.
Graphicscove
Freelance
2009 - 2013

During my 3 year course I built this website and began to freelance both design and web based projects in my spare time, while juggling full time study. I have worked on a number of amazing projects as you can see in my portfolio and have loved every minute of it.
Education
Univeristy of West london
Graphic Design BA (Hons)
2008-2012
Certifications
Core Principles for Theming in Magento 2
2017
Managing Your Magento 2 Store
2017
Fundamentals of Magento 2 Development
2017
Responsive Web Design in Magento 2
2017